Bridge Creek Shearling Duster
Black
The central motif of this pattern represents Bridge Creek. A Sometimes calm, and tempestuous place with a waterway running through Mitchelle, Oregon. This tiny town once held a thriving business district with rollicking saloons: once known as "Tiger Town," the hillside of the residential area was known as "Piety Hill." Today, Mitchell welcomes travelers to the John Day Fossil Beds, and the Painted HIlls. The layers of diamonds and zigzags topped by complex as well as the colorful hills represent the dramatic theology of these eastern Oregon landmarks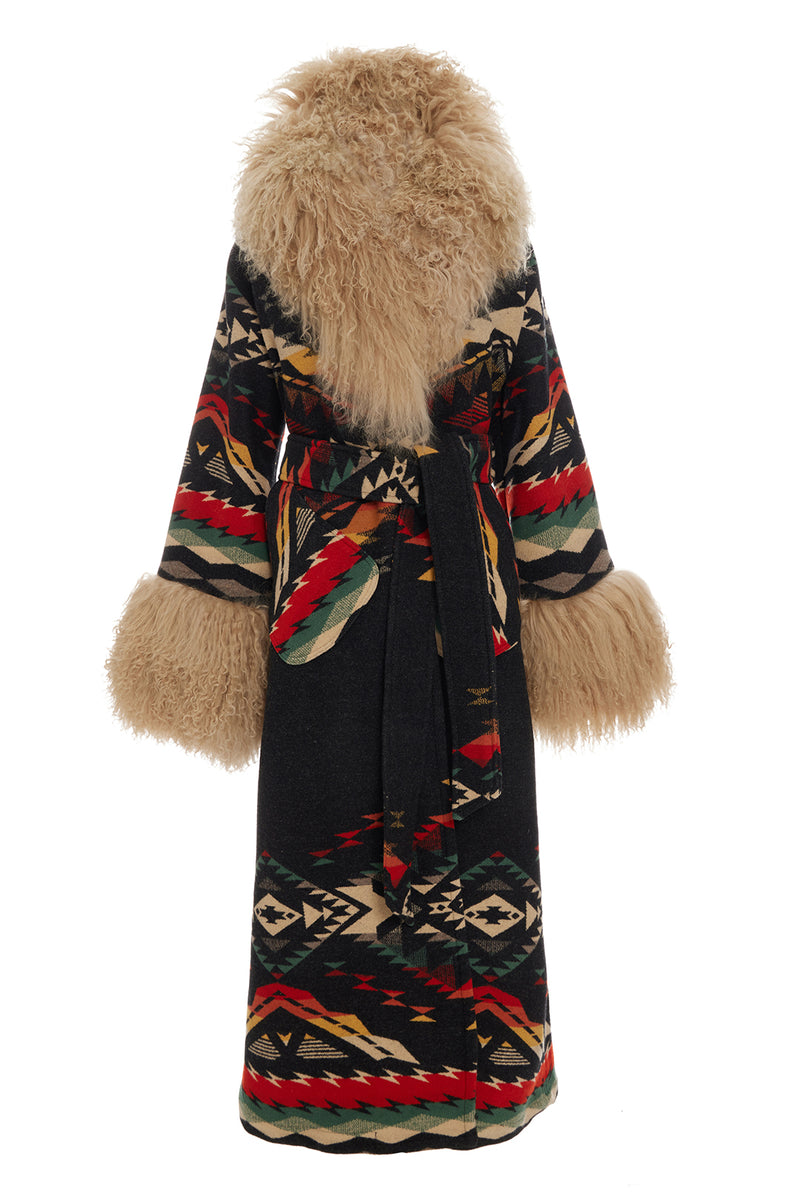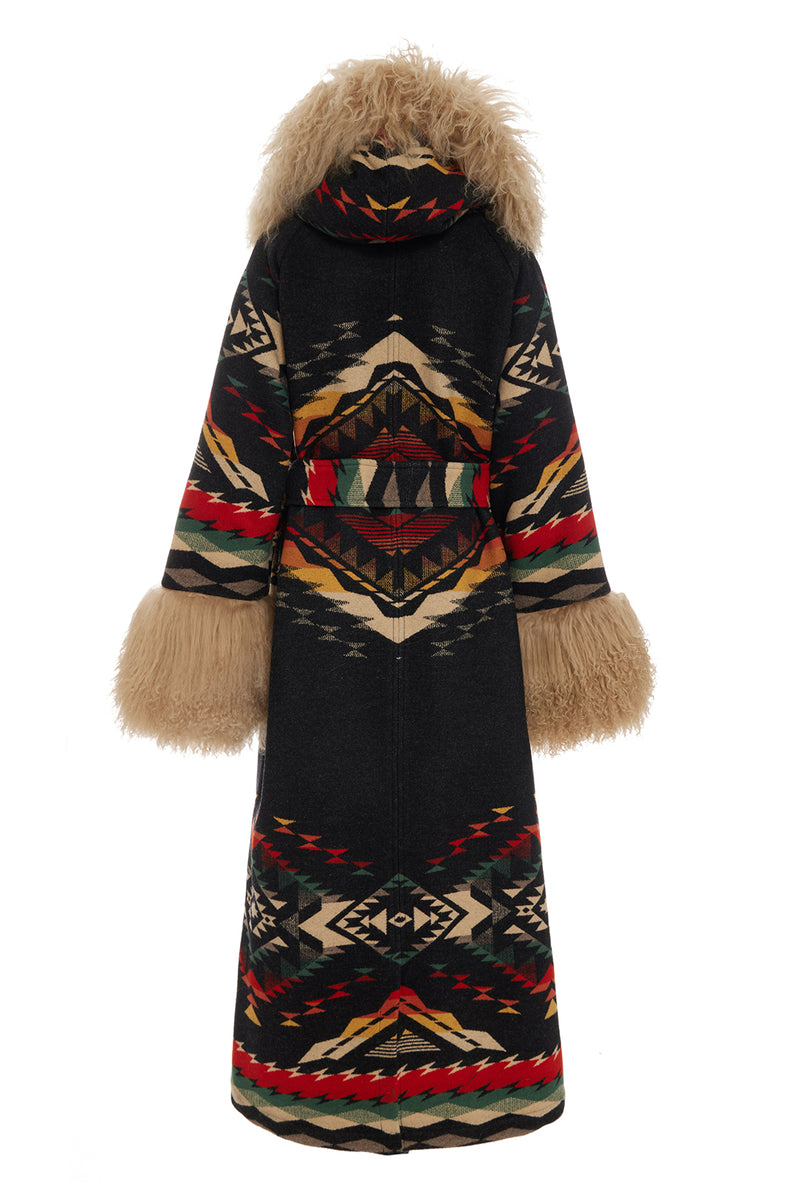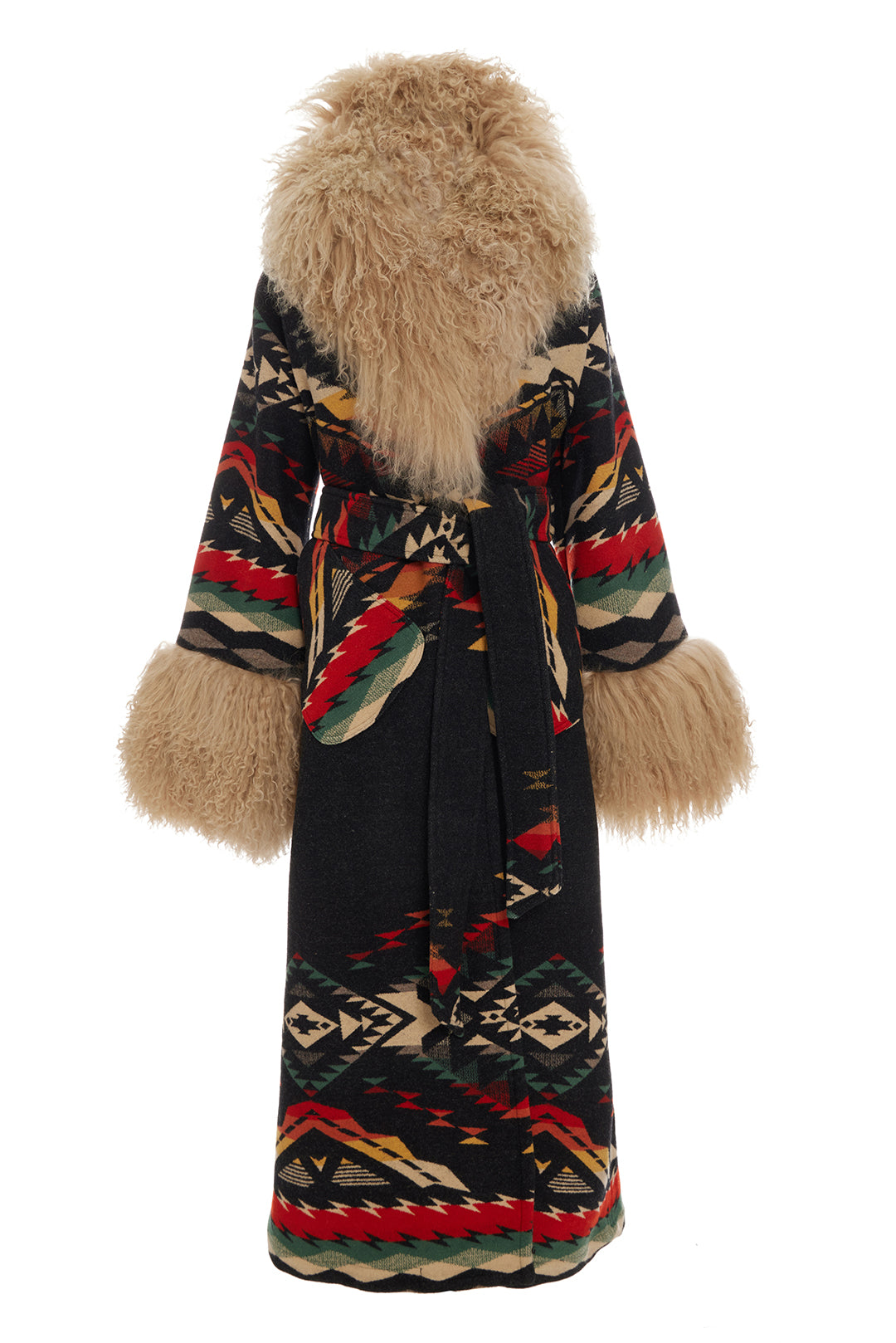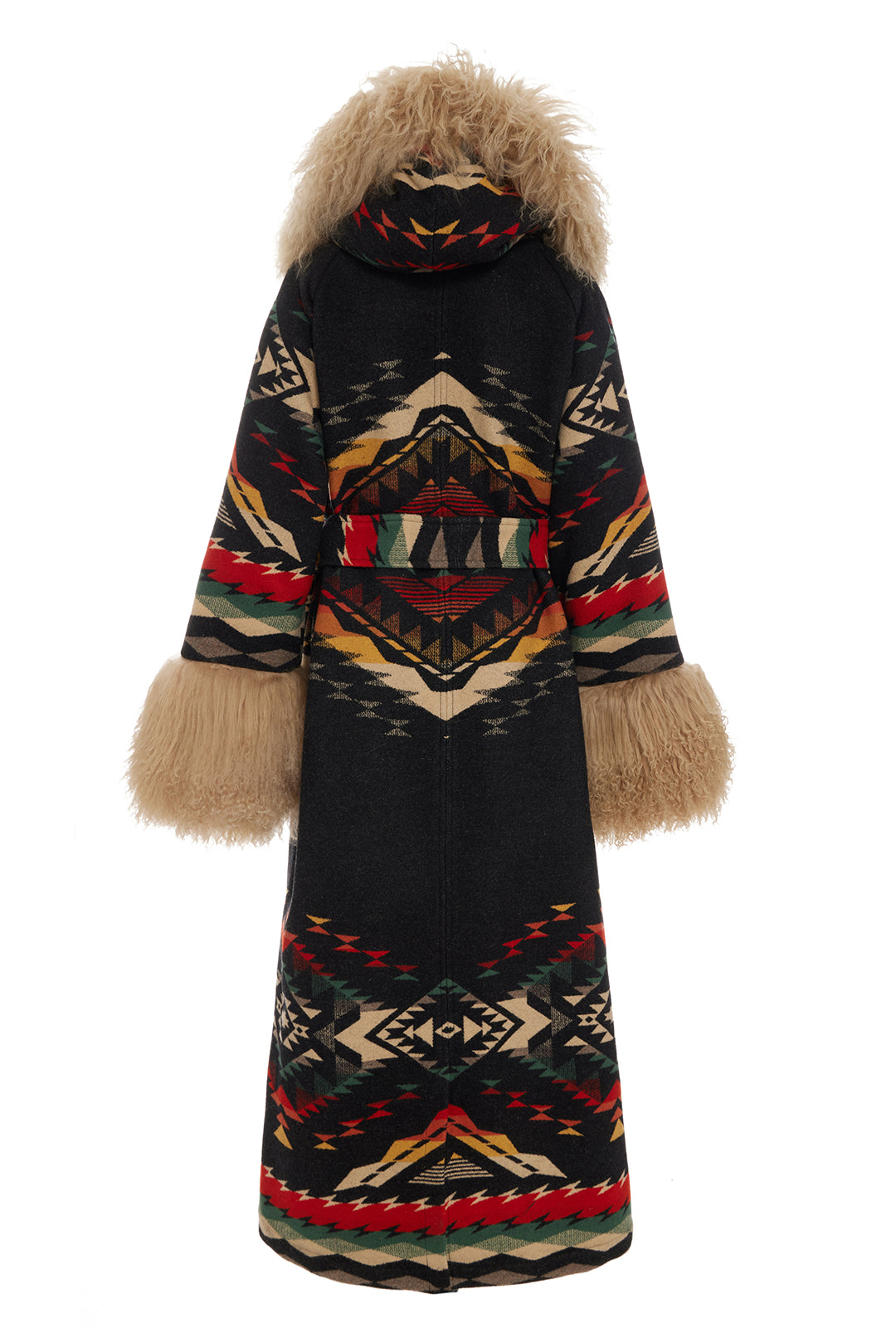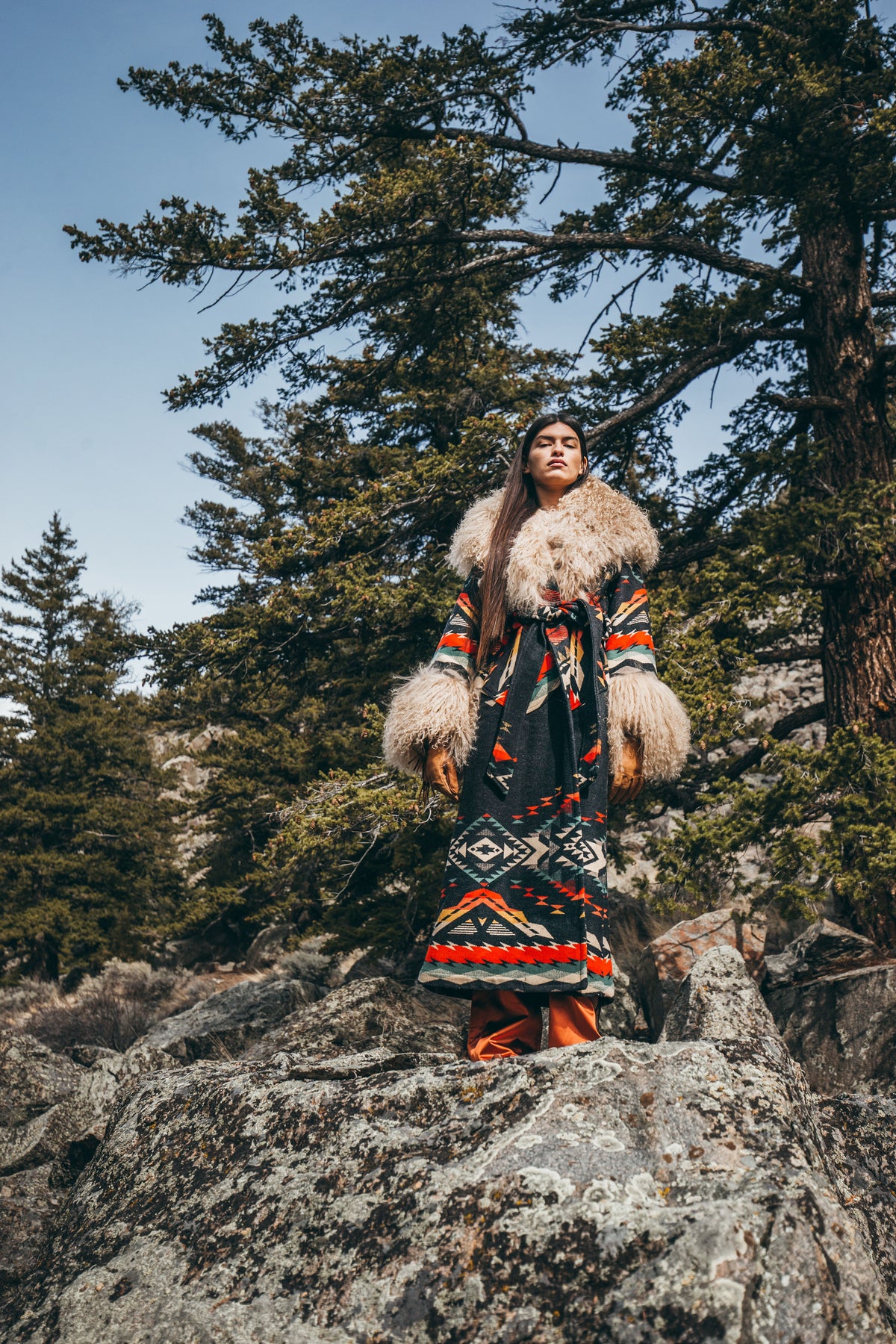 Black
The central motif of this pattern represents Bridge Creek. A Sometimes calm, and tempestuous place with a waterway running through Mitchelle, Oregon. This tiny town once held a thriving business district with rollicking saloons: once known as "Tiger Town," the hillside of the residential area was known as "Piety Hill." Today, Mitchell welcomes travelers to the John Day Fossil Beds, and the Painted HIlls. The layers of diamonds and zigzags topped by complex as well as the colorful hills represent the dramatic theology of these eastern Oregon landmarks
Allow 2 - 3 business days to ship
Full length unlined duster with a fur-lined hood, fur cuffs, lined raglan sleeves, waist tie belt with loops and lined patch pockets
Lindsey Thornburg allocates a portion of sales to Native American organizations, such as Chizh for Cheii, NDN Collective and Seeding Sovereignty.
Body of duster is made from Pendleton's Bridge Creek Blanket. Napped Pendleton blankets: 82% Wool, 18% Cotton. Wool Cashmere facings and Silk Rayon peachskin lining. Moon Mongolian Fur is a shaggy long hair Mongolian sheep shearling.
Celeste is 5'10" and wears size OS.
The central motif of this pattern represents Bridge Creek. A Sometimes calm, and tempestuous place with a waterway running through Mitchelle, Oregon. This tiny town once held a thriving business district with rollicking saloons: once known as "Tiger Town," the hillside of the residential area was known as "Piety Hill." Today, Mitchell welcomes travelers to the John Day Fossil Beds, and the Painted HIlls. The layers of diamonds and zigzags topped by complex as well as the colorful hills represent the dramatic theology of these eastern Oregon landmarks