Century Harding Shearling Duster
Multi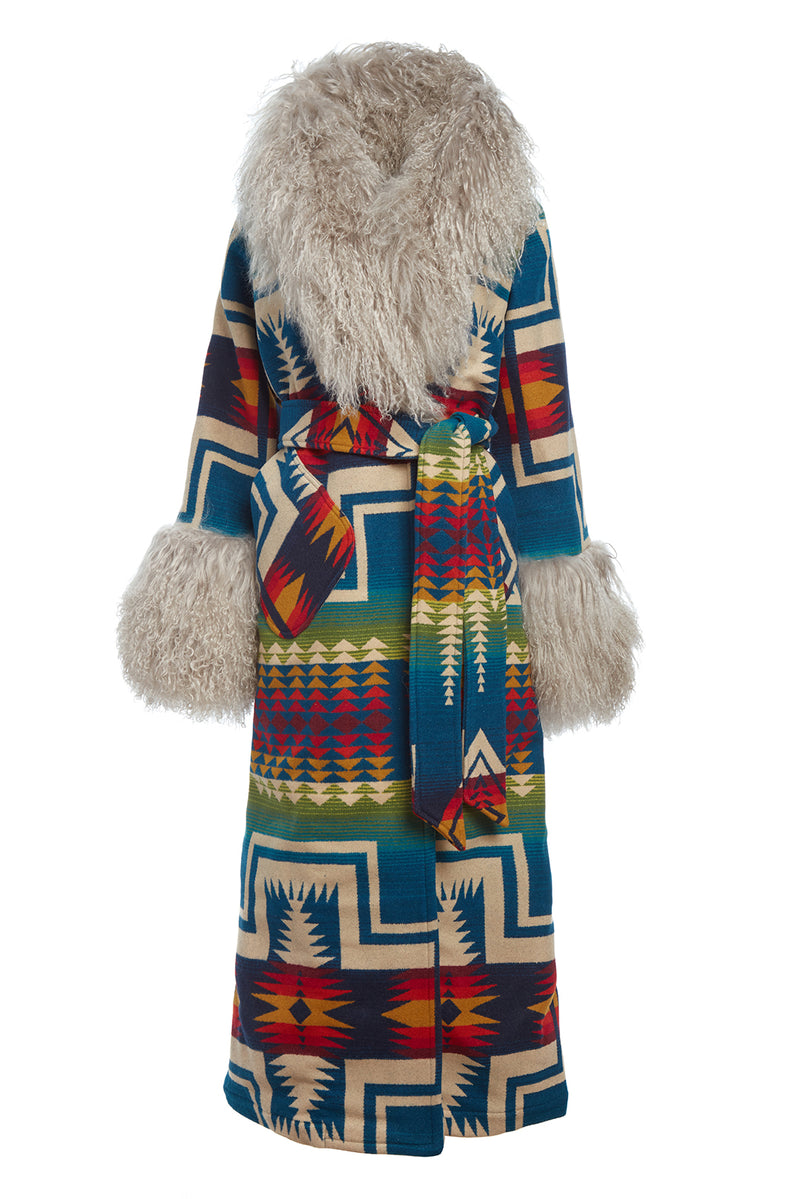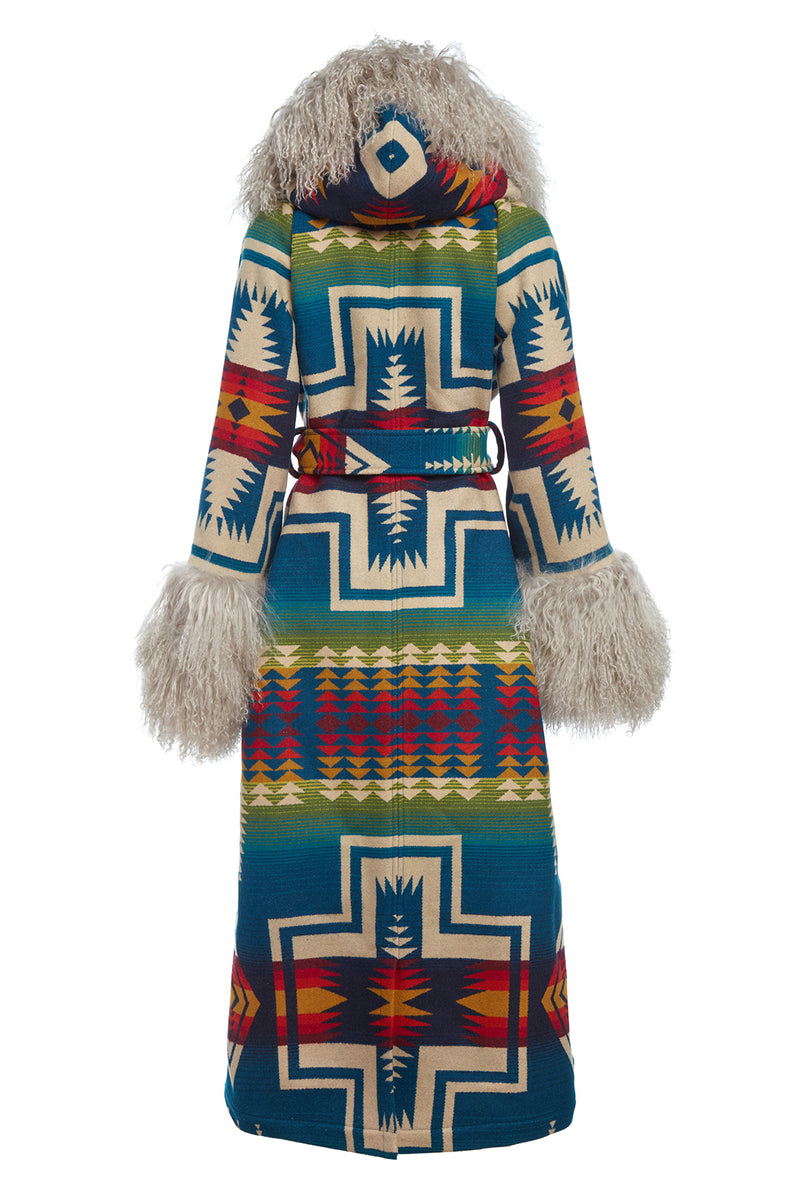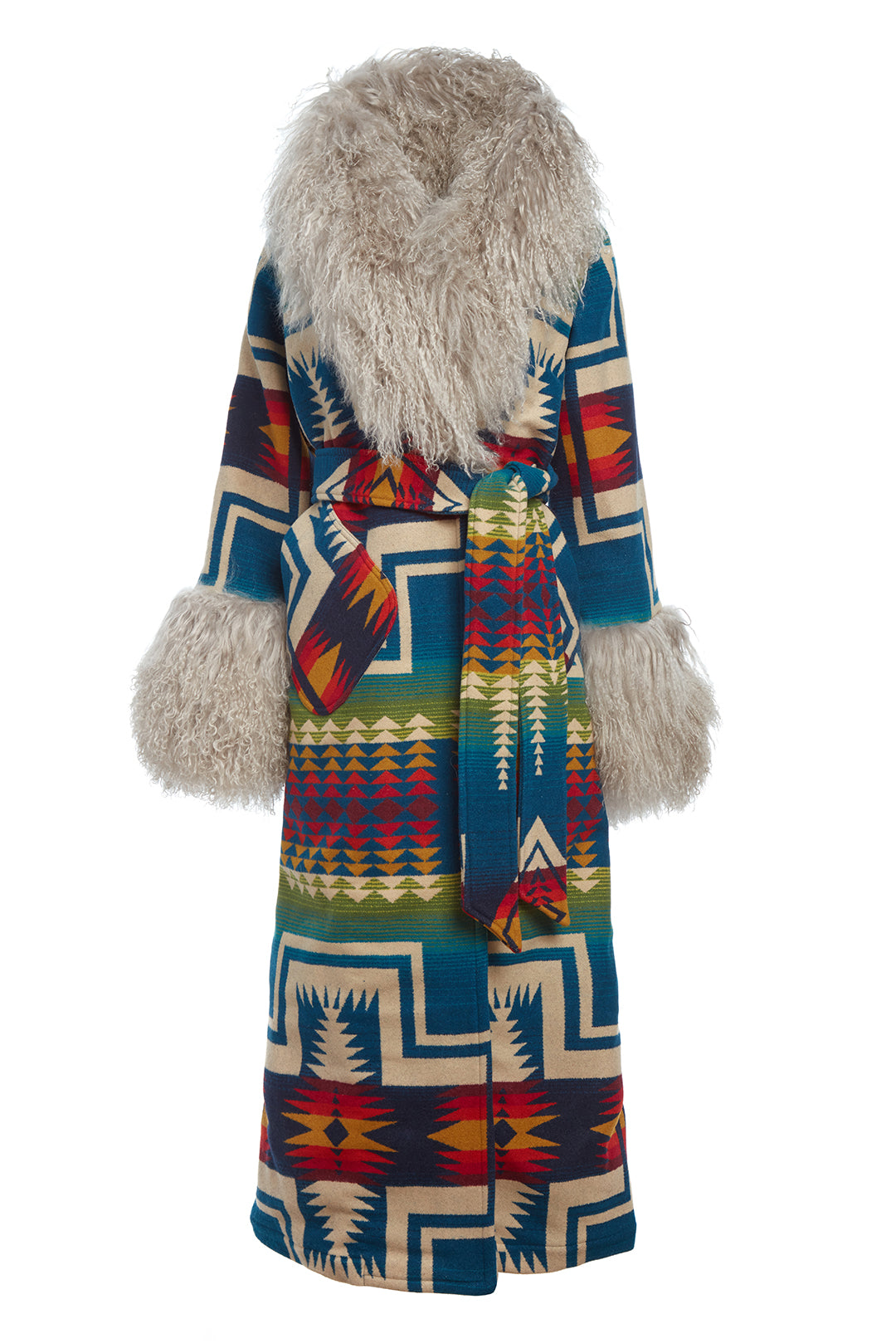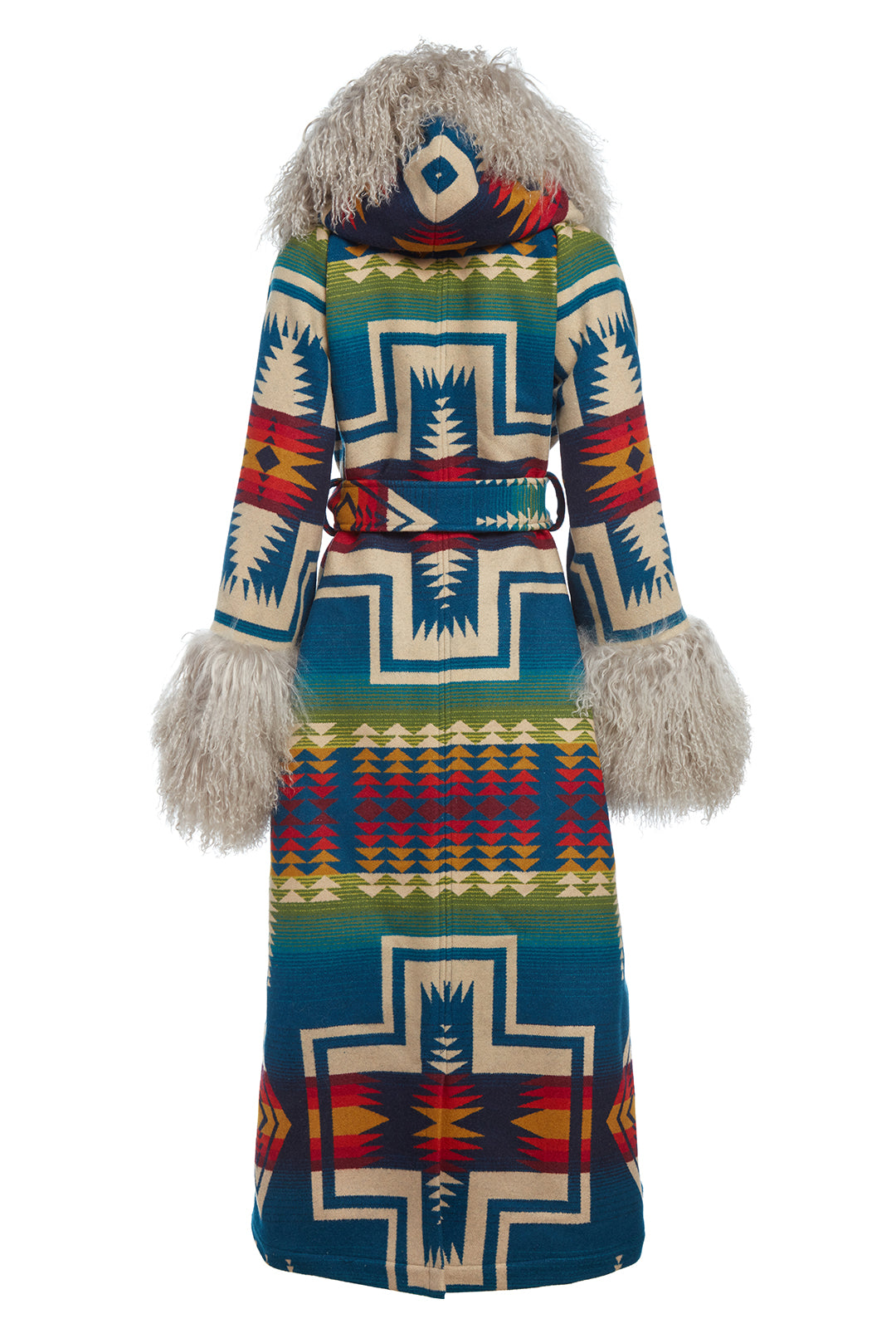 Multi
Allow 2 - 3 business days to ship
Full length unlined duster with a fur-lined hood, fur cuffs, lined raglan sleeves, waist tie belt with loops and lined patch pockets
Lindsey Thornburg allocates a portion of sales to Native American organizations, such as Chizh for Cheii, NDN Collective and Seeding Sovereignty.
Body of duster is made from Pendleton's Abiquiu Sky Blanket. Napped Pendleton blankets: 82% Wool, 18% Cotton. Wool Cashmere facings and Silk Rayon peachskin lining. Silver Lining Mongolian Fur is a shaggy long hair Mongolian sheep shearling.
CELEBRATING 100 YEARS OF HARDING
A new commemorative color celebrates 100 years of the Harding pattern with a refreshed layout. In 1923, President Warren G. Harding and First Lady Florence Harding visited Oregon's Blue Mountain Country to dedicate a portion of the Old Oregon Trail. At the ceremony, leaders of the Cayuse and Umatilla Nations presented Mrs. Harding with a newly designed blanket to reflect their admiration of her sincere and forthright nature. For a century, the Harding pattern has been one of Pendleton's most sought-after signature patterns. This bright, exciting ombre celebrates its evergreen popularity.