Opal Springs Smoking Robe
Multi
Early travelers to Oregon found a natural spring full of jewel-like stones, which they named Opal Springs. This pattern uses a quilt-like arrangement of shapes to show the movement and beauty of those stones—naturally polished agates—churning in fresh spring water. Expertly loomed, dyed and woven of pure virgin wool at Pendletons's Oregon mill, in a double-sided design for two different looks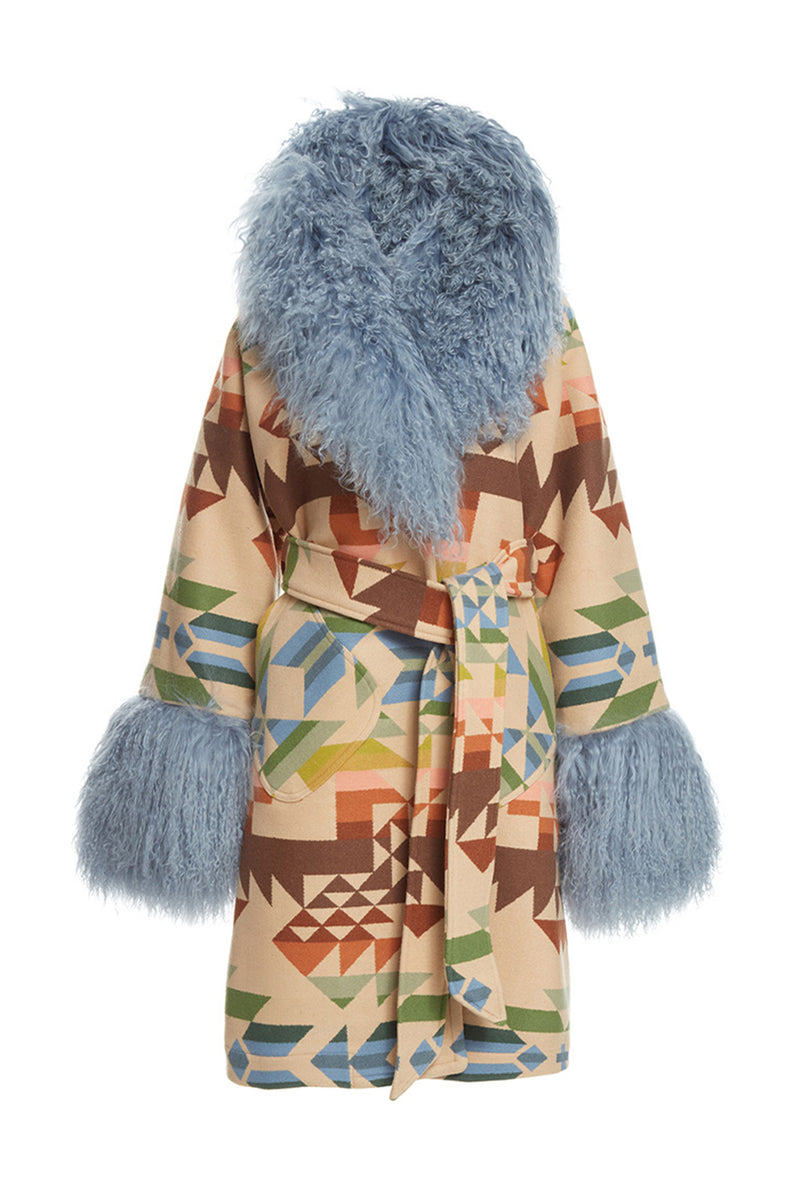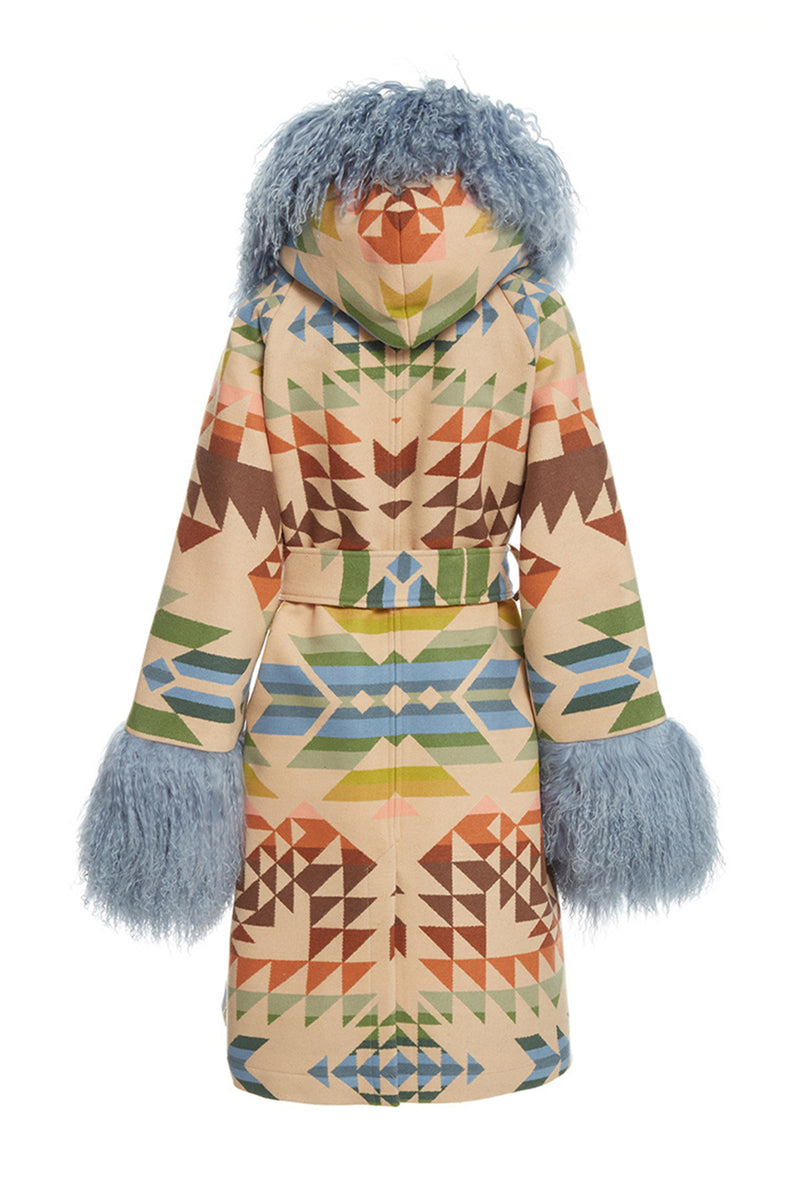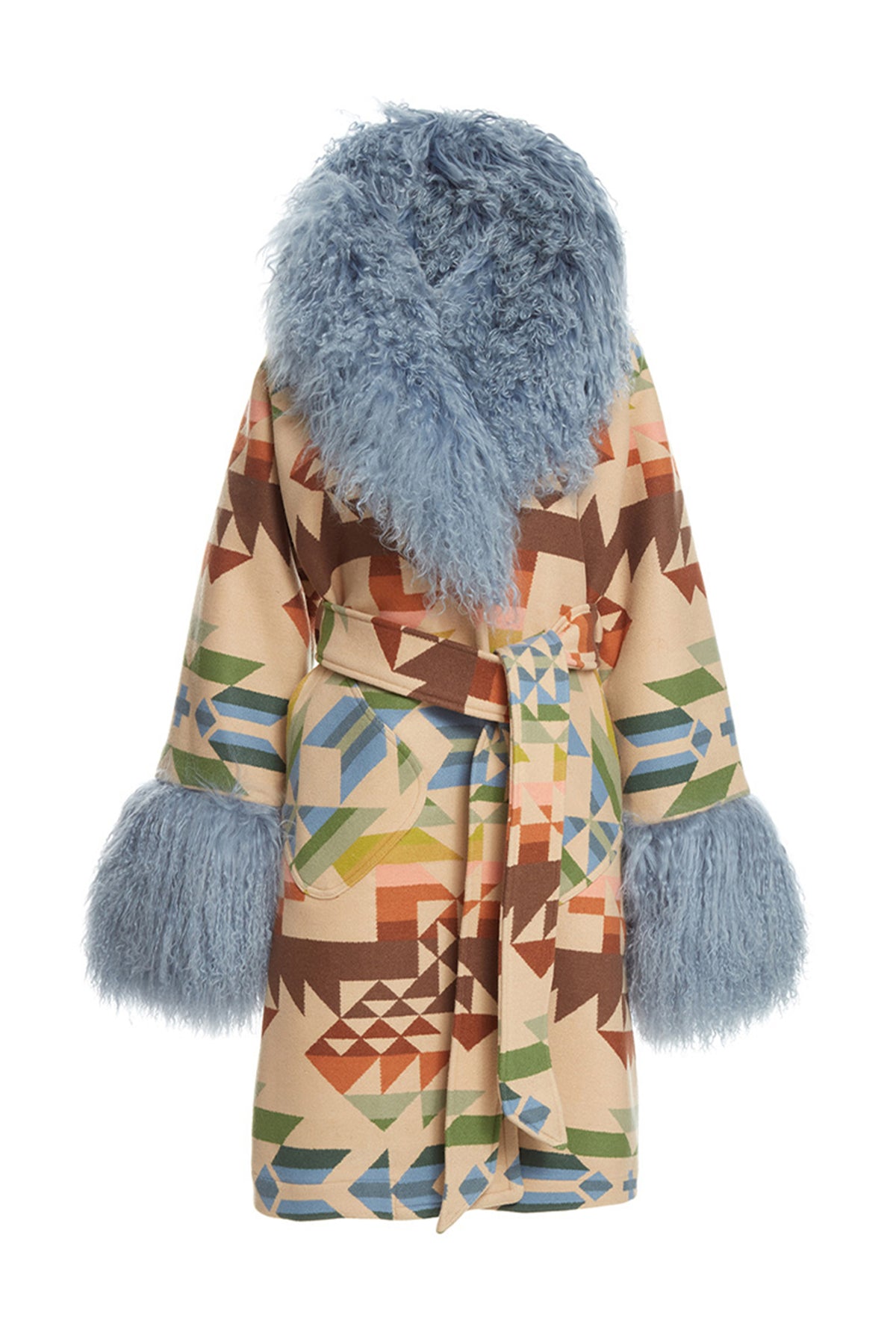 Multi
Early travelers to Oregon found a natural spring full of jewel-like stones, which they named Opal Springs. This pattern uses a quilt-like arrangement of shapes to show the movement and beauty of those stones—naturally polished agates—churning in fresh spring water. Expertly loomed, dyed and woven of pure virgin wool at Pendletons's Oregon mill, in a double-sided design for two different looks
Allow 2 - 3 business days to ship
Mid length unlined robe with a fur-lined hood, fur cuffs, lined raglan sleeves, waist tie belt with loops and lined patch pockets.
Lindsey Thornburg allocates a portion of sales to Native American organizations, such as Chizh for Cheii, NDN Collective and Seeding Sovereignty.
Body of Smoking robe is made from Pendleton's Opal Springs blanket. Napped Pendleton blankets: 82% Wool, 18% Cotton. Wool Cashmere facings and Silk Rayon peachskin lining. Stone Blue Mongolian Fur is a shaggy long hair Mongolian sheep shearling.
Early travelers to Oregon found a natural spring full of jewel-like stones, which they named Opal Springs. This pattern uses a quilt-like arrangement of shapes to show the movement and beauty of those stones—naturally polished agates—churning in fresh spring water. Expertly loomed, dyed and woven of pure virgin wool at Pendletons's Oregon mill, in a double-sided design for two different looks