Smith Rock Classic Robe
Grey
This wool blanket design echoes the towering rock face, geometric peaks, deep water canyons and hiking trails of Smith Rock State Park in Central Oregon—considered by many to be the birthplace of American sport climbing. Crafted to last a lifetime, this blanket is made just 200 miles away from Smith Rock, in thePendleton, Oregon, mill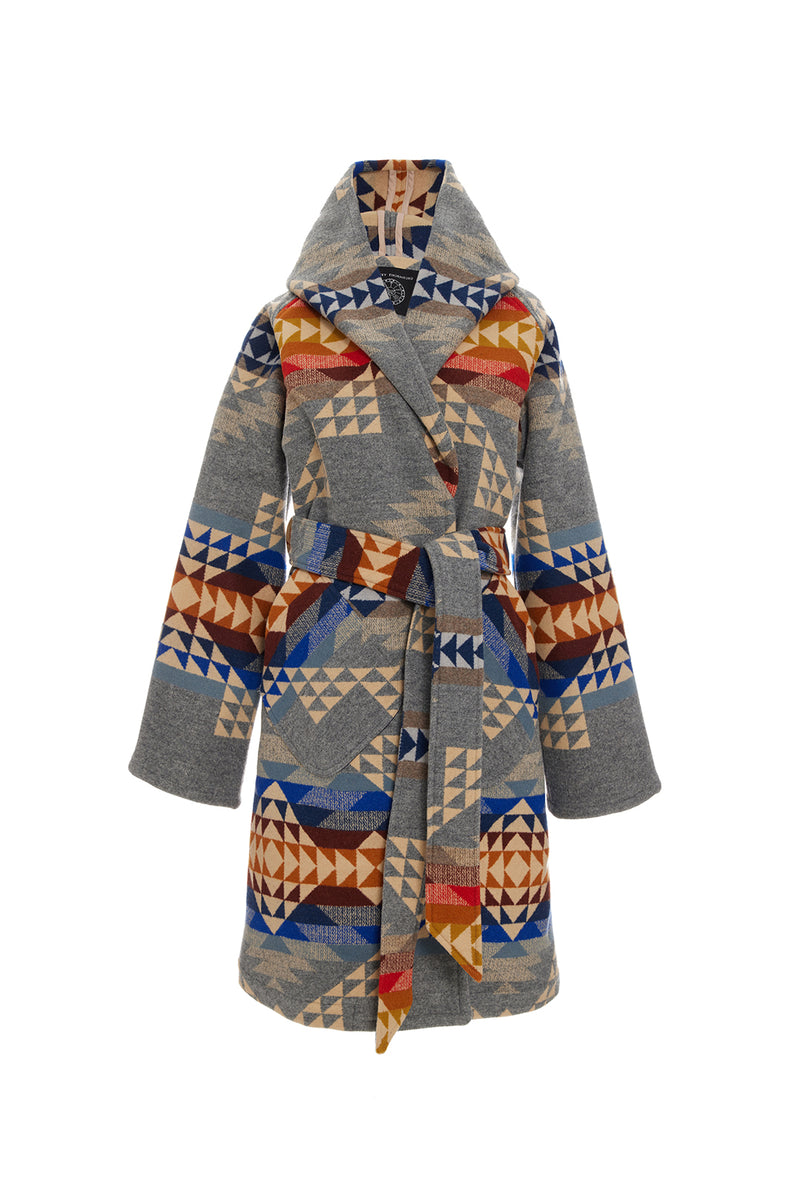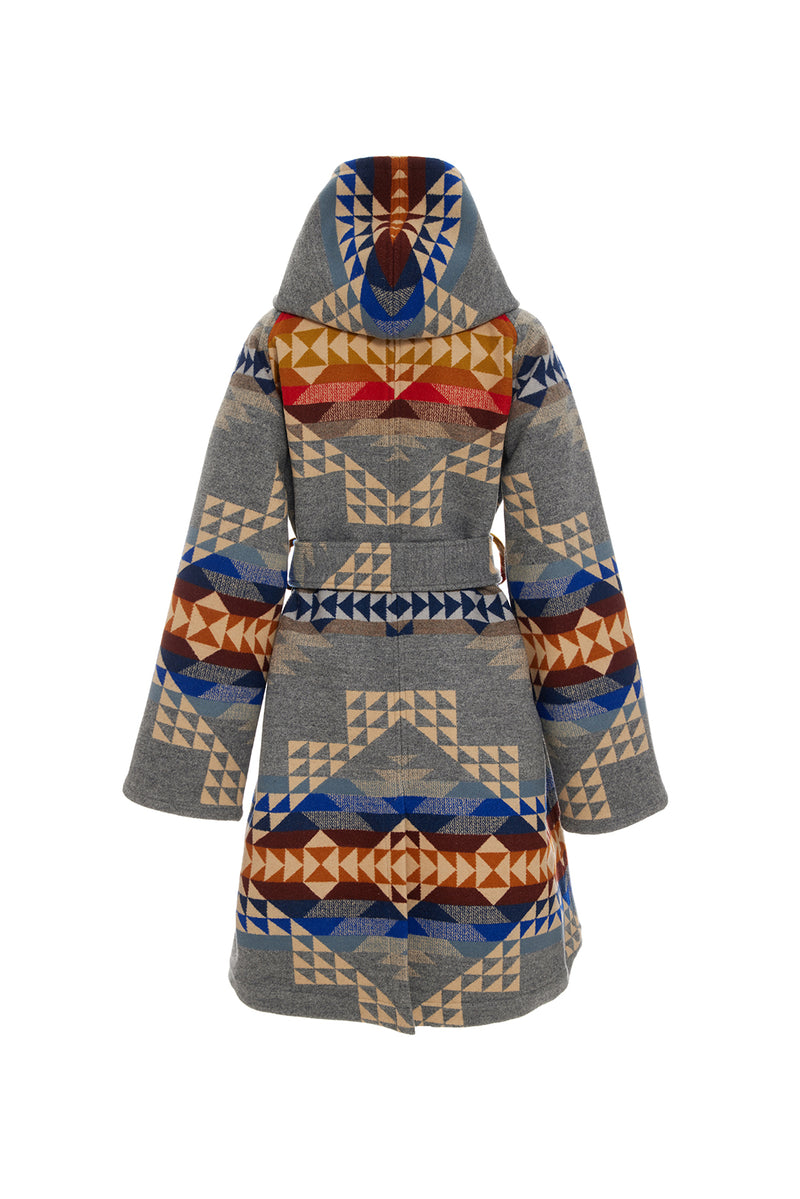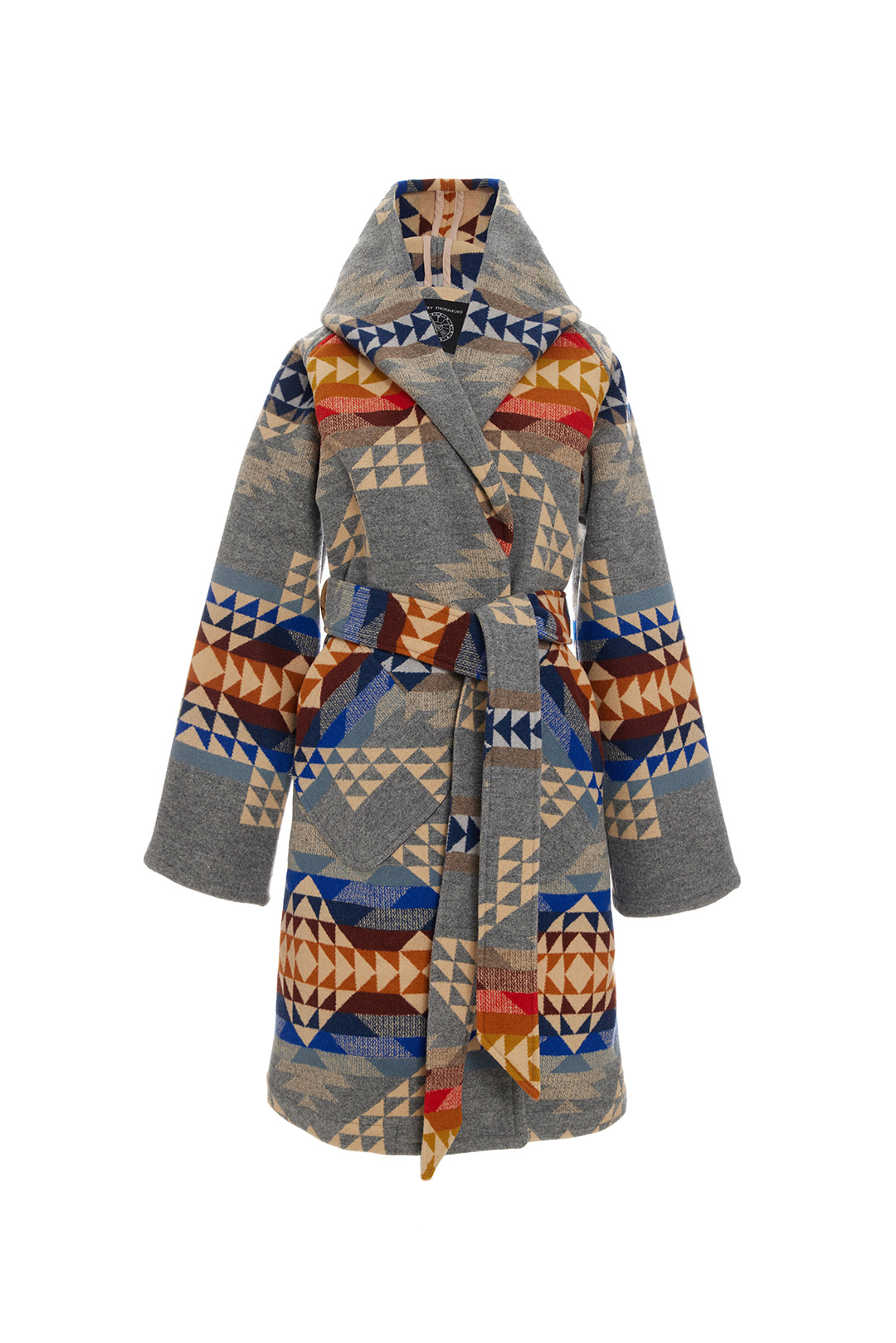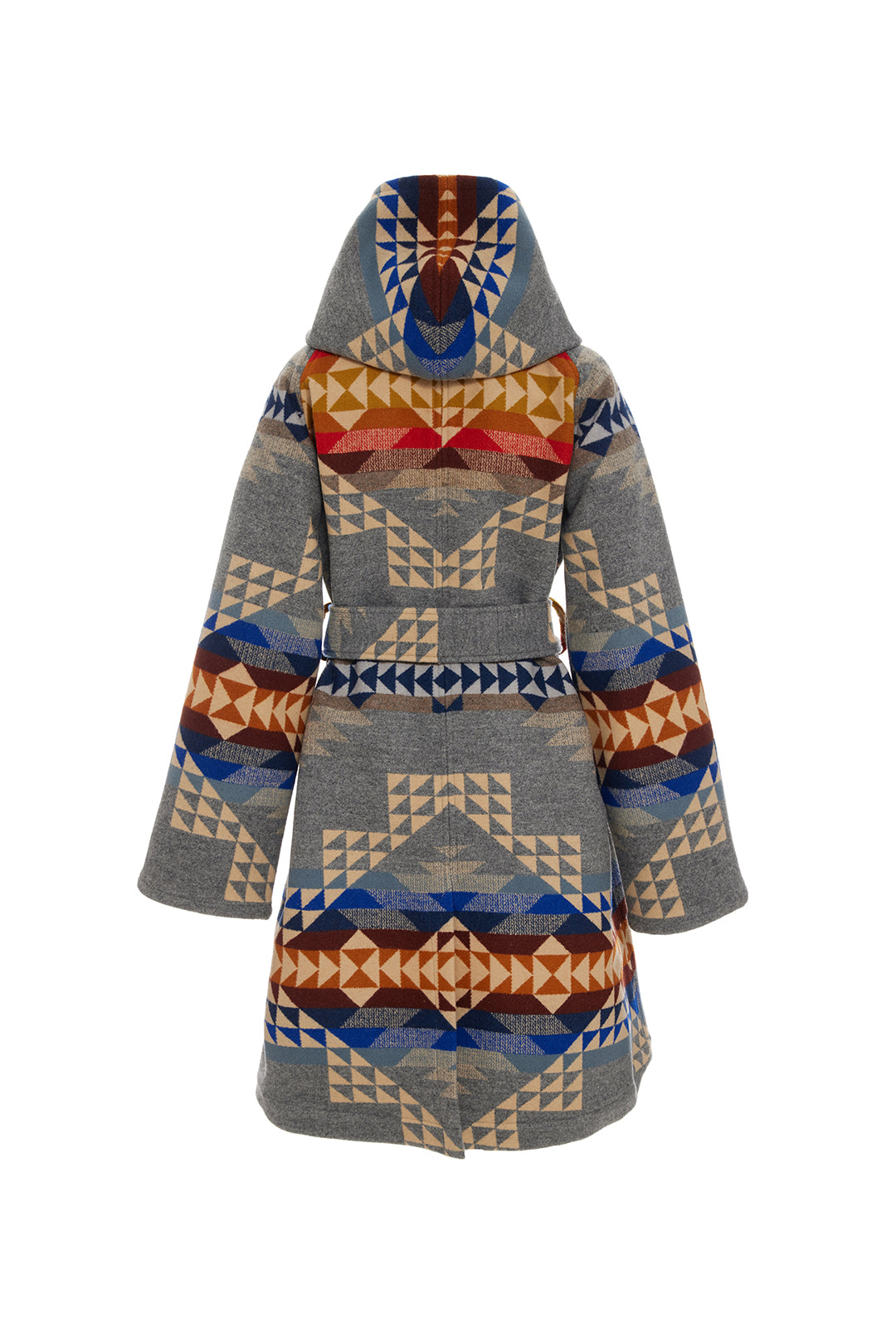 Grey
This wool blanket design echoes the towering rock face, geometric peaks, deep water canyons and hiking trails of Smith Rock State Park in Central Oregon—considered by many to be the birthplace of American sport climbing. Crafted to last a lifetime, this blanket is made just 200 miles away from Smith Rock, in thePendleton, Oregon, mill
Allow 2 - 3 business days to ship
Mid-length and hooded unlined robe with raglan sleeves, waist tie with belt loops and lined patch pockets.
Lindsey Thornburg allocates a portion of website profit to various Native American organizations, including Chizh for Cheii, NDN Collective and Seeding Sovereignty.
Napped Pendleton blanket: 82% wool, 18% cotton and wool cashmere facings.
This wool blanket design echoes the towering rock face, geometric peaks, deep water canyons and hiking trails of Smith Rock State Park in Central Oregon—considered by many to be the birthplace of American sport climbing. Crafted to last a lifetime, this blanket is made just 200 miles away from Smith Rock, in thePendleton, Oregon, mill